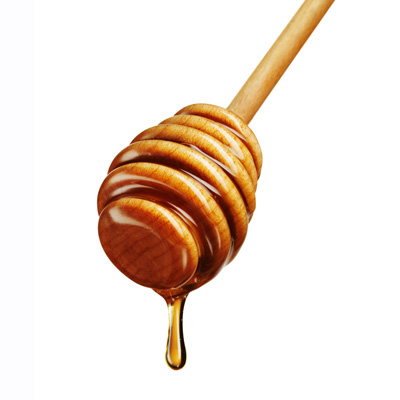 Honey is a great hydrator, so it will attract water to your skin cells and then lock it in. It also has antimicrobial properties, so it's great for all skin types, especially the acne prone. Take a teaspoon of honey and massage it onto clean skin. Leave it on for about ten minutes and then rinse with warm water. Your skin will feel so soft and smooth."
Gentle enough for sensitive

skin

types

, "the natural fruit enzymes in strawberries slough the dull top layer of skin," says Jolanta Smusz, an aesthetician at Devachan Salon and Departure Lounge in New York City. It's also ideal for dry and

oily

skin

.

The honey hydrates parched patches, while the two-ingredient combo produces a mild antiseptic that can help head off breakouts. Get full recipe at
fitnessmagazine.com
Exfoliating your skin regularly to remove dead skin cells, toxins, and other deposits on your skin which could dull your complexion and lead to blemishes is a mandatory segment of a good skin care regiment. There are several ingredients you can use to make your own exfoliating mask. Salt or Sugar Body Scrub: Pour ¼ cup of table salt or granulated sugar into a small bowl or container. Pour olive oil into the container over the salt until it covers the salt. Stir the mixture. Rub the scrub all over your body and into your skin. Rinse thoroughly.
Oily skin needs an astringent to help remove the excess. Make your own exfoliating astringent with this recipe.
Lemon Face Mask
Mix 2 tsps each of lemon pulp, honey, and water with 4 tbsps of clay. Apply the mask to your face and leave on for fifteen minutes. Rinse with warm water.
Reduce Dark Cirlcles
Applying used tea bags to your eyes will help reduce dark circles. If you use chamomile or green tea bags you receive the extra benefits of the nourishing nutrients being applied to the sensitive skin around your eyes.