For the most part, society tells women to chose between beauty or brains. A constant battle that women have to chose which role to play in life is a common dynamic that men don't have to think about. For the most part women like to be able to take on all roles, it's a great attribute to have in which international designer and entrepreneur, Anita Rincón embodies these qualities very well. She has her hand in everything, from beauty products to being an author, she's literally a woman of beauty and brains.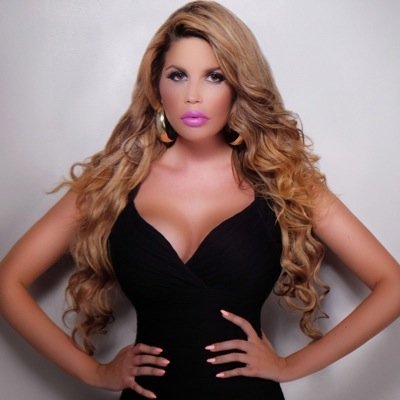 Image Source: Twitter
She realized while in Sweden for college that she wanted to be her own boss, working for someone else was not an option for her at all. Helping someone else's dream become a reality when she has her own to fulfill just wasn't on Anita's life agenda. The birth of a entrepreneurial spirit, which has expanded into many things she's working on in present. She signed her first book deal for
American Dream -
A Fashion and Beauty Mogul's Guide to Building a Million Dollar Empire her goal with this book is show women regardless of the limitations
life may present anything is possible .
She states "
I want to inspire women of every shape, size, race and nationality to go after their dreams no matter what their circumstances may be. Even though we should all be treated as equals, the reality is that even today beauty is looked as something that cannot be taken seriously, something shallow and superficial.. . . I believe that we're all moving towards becoming more tolerant and luckily that old fashioned view is getting more and more distant." It is this view that in many instances limits the roles women play in society. She intends to push the limit of those barriers, and transcend that.
Image Source: Instagram
She didn't consciously choose the beauty industry, but she has worked in fashion and beauty her whole life. As an editor for an international newspaper, and many other similar roles. Her transition into beauty products was natural, the Luz Lashes and
Luxurisima product line. A great alternative to other eyelash extension brands that cause your natural eyelashes to fall out, they're three times less expensive and can be reused up to 30 TIMES!!! That's extremely economical, a key part of gaining wealth is not over spending, so this is a plus. A brand that is already p
opular among entertainers such as Rihanna, J-Lo and Beyonce' just to name a few. Shes offering all Ms. Vixen readers a 15% discount off any purchase just enter discount code MSVIXENMAG and check out at
LuzLashes.com
The drive she has is admirable and she has a clear plan on how she'll plan to conquer the business world. I will keep you updated on when her book is released because it will be a must read! stay tuned
By Queen