Bellanaija.com Writes
Fah-bu-lous!
We can't get over the stunning images of

Kelly Rowland

as she poses as the muse for Mane Addicts exclusive editorial! In the shoot, Kelly channels some of the icons that helped set the tone for women worldwide like

Diana Ross

,

Sade

,

Bianca Jagger

&

Farida Khelfa Goude

.
Together with hairstylist Kim Kimble and makeup artist Rokael Lizama, the Mane Addicts team transformed Kelly into the 4 iconic beauties.
Kelly Rowland meets Diana Ross

You can't talk black beauty without dropping Diana's name!

Her big, textured hair was a trademark that stood the test of time and made her stand out among her peers. So for her look, hairstylist – Kim decided to use of one Diana's iconic covers that had her hair in a loose curly texture with long waves.
For her makeup, Rokael and Kelly both agreed they should bring the drama. They centered the look on her eyes, leaving the rest of her face a beautiful nude.
sa_client = "8b857ae1dd6b87e296c23393dc57ffe9";
sa_code = "3d23de245bb10060c5c8bf8b133e1b63";
sa_protocol = ("https:"==document.location.protocol)?"https":"http";
sa_pline = "0";
sa_maxads = "4";
sa_bgcolor = "DDDDFF";
sa_bordercolor = "9999BB";
sa_superbordercolor = "9999BB";
sa_linkcolor = "000000";
sa_desccolor = "000000";
sa_urlcolor = "008000";
sa_b = "0";
sa_format = "rect_336x280";
sa_width = "336";
sa_height = "280";
sa_location = "0";
sa_radius = "4";
sa_borderwidth = "2";
sa_font = "1";
document.write(unescape("%3cscript type='text/javascript' src='"+sa_protocol+"://sa.entireweb.com/sense2.js'%3e%3c/script%3e"));
Kelly Rowland meets Sade

For her imitation of Sade, Kim gave Kelly a sleek, tight and pulled back look. Using some extensions mixed with Kelly's hair, they created a long twisted ponytail that gave a polished yet elegant look for the shoot.
For her makeup, they went for very classic Sade with her iconic red lip with

MAC

's Lady Danger.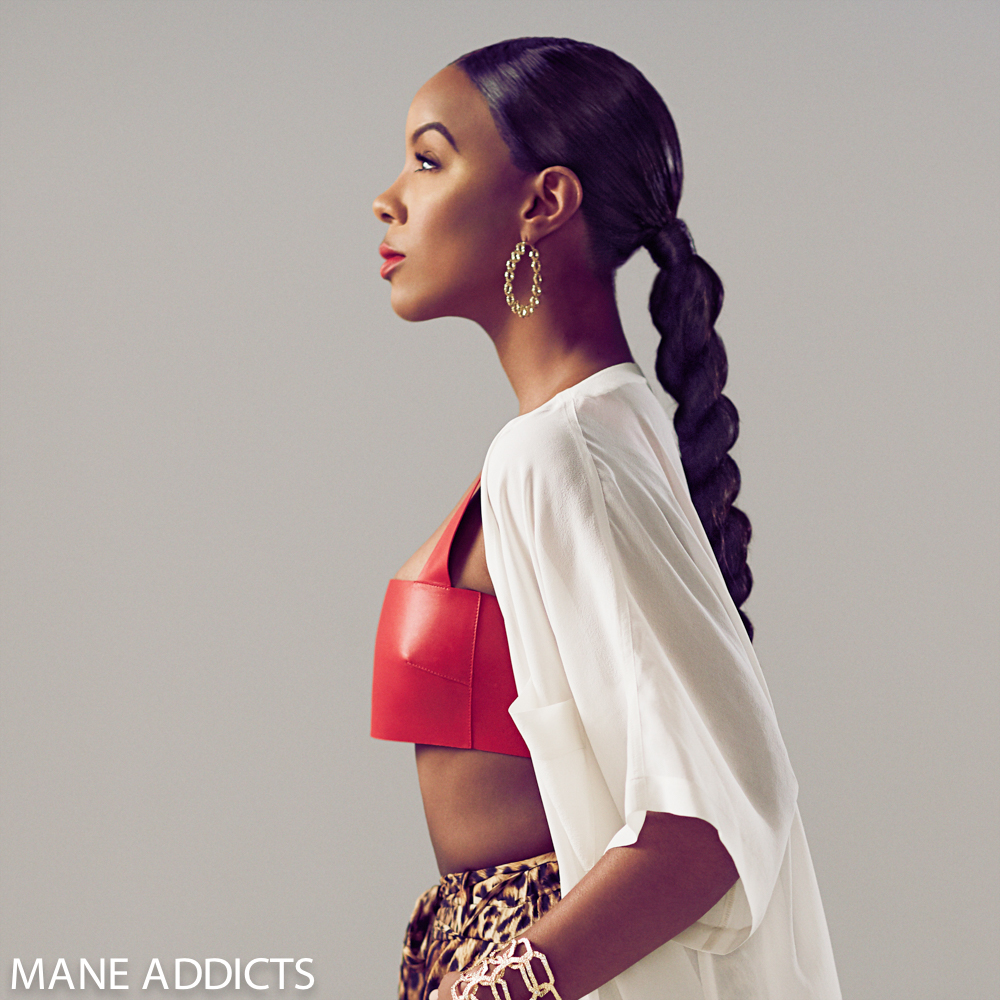 Kelly Rowland meets Farida Khelfa Lizama

For the third iconic look, they went big! The fashion icon was portrayed with Kelly rocking long sculpted curls which served as the anchor for her look.
Kim created a fringe with Kelly's hair pinned by the sides while Rokael smudged black liner around Kelly's eyes with a green tint and some of MAC's Lady Dangeron her lips.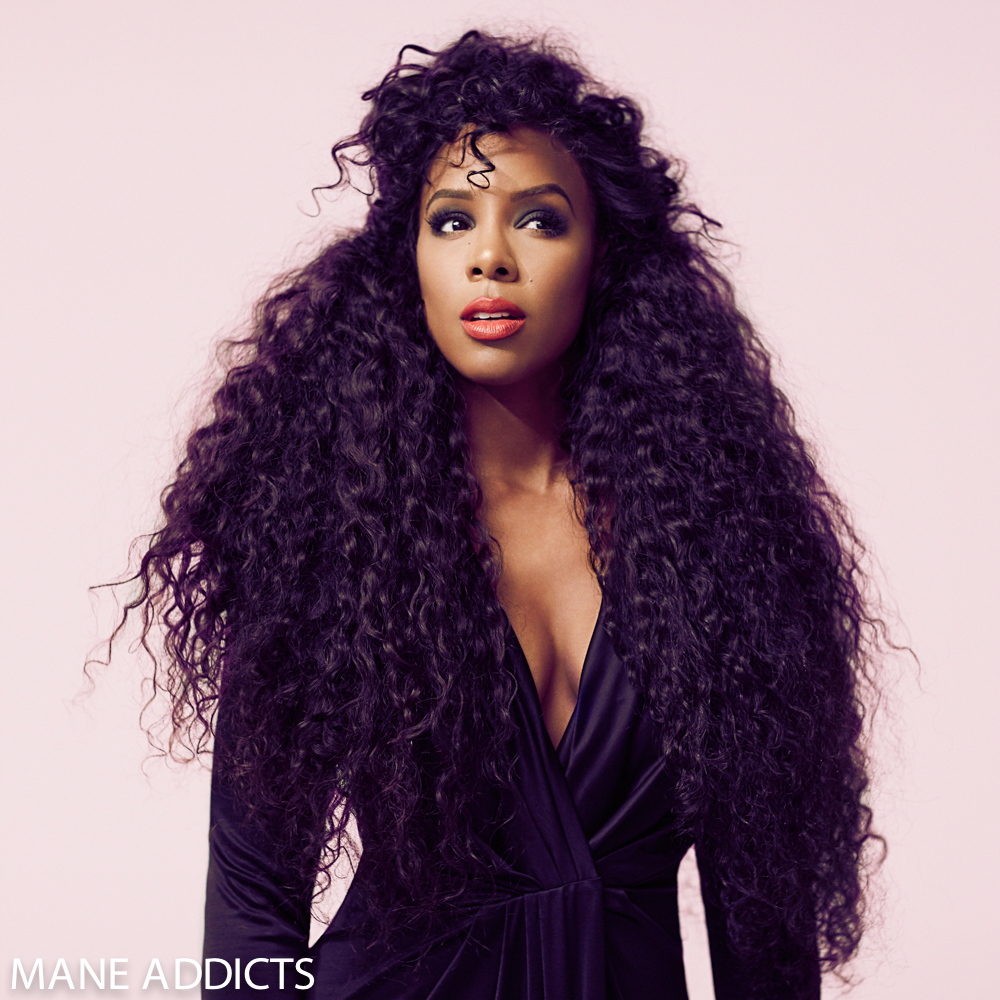 In the editorial, Kelly also shared some of her go-to hair tricks. She told Mane Addicts – "I use a silk scarf! It keeps my hair smooth when I'm sleeping. I also always use a good hair mask."
She also shared which look was her favourite and your guess is as good as ours. Diana Ross!
Watch Behind-The-Scenes footage below;