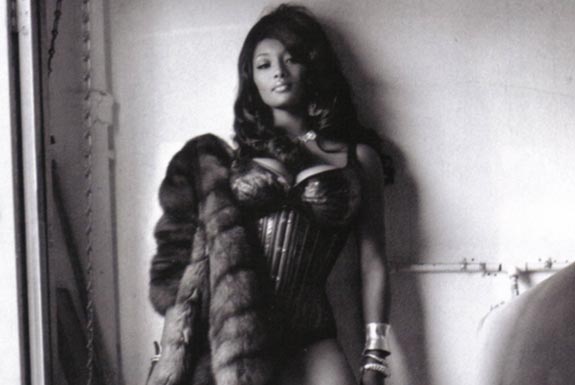 I love lingerie! There is no bigger confidence boost for me than to know that I am wearing some sexy little things underneath my clothes. Not to mention the proper undergarments can not only make you feel sexy but can also make your outfit only that much more flattering. Being a curvy girl and also having very large breast (38DDD) It can be a bit harder to find matching sets that not only come in my bra size and don't look like their made for someone 20 years my senior.
I stumbled upon Adore Me on where else Facebook! I saw the ad and figured why not, plus the first set was less than $20 for new customers. Now if you don't know Adore Me is a lingerie company which offer a subscription service, every month they select items for you to choose from to purchase and you select a set and it gets shipped to you. You can shop from the entire website but they do curate picks for you based upon your previous purchase and your sizes. You also fill out a questionnaire when you join to get a feel for your style of undergarments.
The Pros: One of the main reasons I really enjoyed this was the large selection of D+ Bras they even go as large as size H bras which can be hard to come by, the Panties even go up to a 5X which is great for curvier Women. The sets are amazing quality and no matter if you are looking for your everyday undergarments or something a little sexier they have something for everyone, they even sell pajamas! The prices are reasonable with most of the sets ranging from $40-$50 which include a Bra and Panty. Which if you've ever shopped at some of the popular Lingerie brands you know a Bra can run you $50 easily not to mention buying the matching undies.The package is also beautiful and makes your truly feel like your getting a sexy little treat in the mail. Another huge pro is convenience! Not only do they have picks selected for you but it is also free shipping and returns, If you happen to get something your not to fond of, go ahead and ship it back and exchang
e it.
The Cons: The cost, not everyone has a monthly lingerie budget. The great thing about that is you can skip out on a month if your not interested in your selections or if buying lingerie is just not in your budget for the month.
All and All I've so far loved my experience with Adoreme.com and although I don't purchase every months I definitely will be keeping my subscription for whenever my Lingerie draw needs an update!
Have you tried AdoreMe? What are your thoughts??? Let us know if in the comment section below!!!
Electa is a Writer/Blogger and a self proclaimed foodie. She is in her 20's and figuring out life, love and the pursuit of happiness. Follower her on twitter
@emazing17
and instagram
@emazing17