It's crunch time for the December holiday season and if you're anything like me you have no decorations in your home, to keep you in the festive spirit, be it Christmas or Kwanzaa. The Christmas tree and the Kinara are the most common decorative pieces of both of these holidays. I found great DIY, low cost ways to include these items in your home
Tea Lamp Candle Kinara, a simple great remix on the Kinara, get full project details
here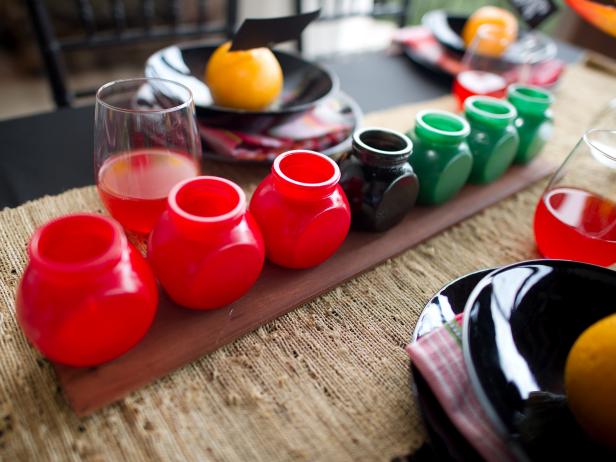 Wine Glass Kinara-Who says whine glasses can't be candle holders, this is a great simple kinara, check out About.com for how to details.
Materials to Add to Basics:
Sheer green ribbon, cut to length of table runner - $1

Sheer red ribbon, cut to length of table runner - $1

Solid black ribbon (or flip over your Thanksgiving or Christmas ribbon) - $0-2

3 red, 3 green and 1 black votive - $3

Straw placemat - $1

Unity cup - $1

Various vegetables and/or corn - $3
Total Cost:
$10 - $12
A few pillows and a star will make you look like a Fashion Institute star. Get a look at how to sew a
basic pillow here
.
The Hanging Bulb Tree, this is a very different. Just ditch the tree and make ones with ornaments. Get a look to haw to make a The Bulb Tree Here
What last minute holiday decorating ideas have you used? Let us know in the comment section below!
Queen is a 30 something from the Bronx, NY. She created Ms. Vixen to spread her thou
ghts on feminism, Black pride, it's the first stop on her quest to be a media mogul.